Nickname is Rucy.(✿◠‿◠) 19 yrs old. Asian. Filipino girl. Born July 29. My personal blog. Started 9.23.11. Just living life sweetly.
My askbox is always open if you ever need someone.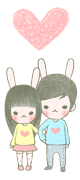 Personal
Pinterest
My Anime List
Instagram
Twitter
SoundCloud
can everyone just read this oh my god 

i know we're not supposed to have favorites but I have a special place for Louis.This is the real Louis, not the Louis that someone comes up with for a story.
(Source: theramonesshirt)
Nickelodeon + Zayn and Louis pranks Niall, Liam, and Harry
seriously? already?
too much cuteness i can't sdjkagakj [x]
(Source: blamestyles)
One Direction on Good Morning America on ABC right now. :) Turn on your tv if you want to watch.
x
(Source: onedirection-slo)
Thank you, Ziam. [x]

No Louis , you're NOT obvious ….

oh lou ….. ;)
Baby Lux on plane:)
She died in a tragic car accident with her mother.

Her last tweet was to say "hi" to Zayn.

Please reblog this and keep her and her family in your hearts.

Once a Directioner, always a Directioner.
He's pointing at me 

lol the notes omg
(via imgTumble)
Cherry blossoms by pinkpastels