( Currently on Hiatus sorry :< I'll randomly pop in once in a while. I like to go on tumblr when I'm feeling down and still scroll through other people's tumblr :P )


Nickname is Rucy.(✿◠‿◠) 20 yrs old. Asian. Filipino girl. Born July 29. My personal blog. Started 9.23.11. Just living life sweetly.
My askbox will remain open for now.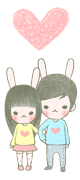 Art Blog
Personal
Pinterest
My Anime List
Goodreads
Reading List
♥ Recommended Manga (◕‿◕✿) ♥
Instagram
Twitter
SoundCloud
POST NOTES:
disneybakerdcp reblogged this from swaddle and added:

I feel like I had something so similar to this when I was young and it's driving me mad
Cherry blossoms by pinkpastels