( Currently on Hiatus sorry :< I'll randomly pop in once in a while. I like to go on tumblr when I'm feeling down and still scroll through other people's tumblr :P )


Nickname is Rucy.(✿◠‿◠) 20 yrs old. Asian. Filipino girl. Born July 29. My personal blog. Started 9.23.11. Just living life sweetly.
My askbox will remain open for now.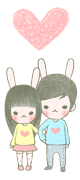 Art Blog
Personal
Pinterest
My Anime List
Goodreads
Reading List
♥ Recommended Manga (◕‿◕✿) ♥
Instagram
Twitter
SoundCloud
Double Score ~Cosmos x Camellia~ Food CG Collections!
YUM ლ(・ڡ・ )ლ WANT
(Source: yuasashoko)
It's that time of year again.
Behold his Majesty—giant Shinykarp! He is 3 feet long.
(Source: elgog)
The posts that pop up during finals week are the best kinds of posts

`
(Source: evangelionna)
Hayao Miyazaki marching to protest against nukes, with 2 people and 1 dog.

this is the one single photo I will never be able to scroll past
spirit: EXCUSE ME CAN YOU SHOW ME TO THE BATHS

haku: yes, of course, one moment please
(Source: sassy-noona)
before;after
(Source: jonginnies)
OMFG COLE SPROUSE WAS HOWL FOR HALLOWEEN. I'M GAY AND I STILL HAVE A CRUSH ON HIM.

let's not forget that Dylan was Naruto

can I marry the Sprouse twins
(Source: kitsune-mori)
Cherry blossoms by pinkpastels