(I'll be on sometimes but check my inbox daily)

Nickname is Rucy. (✿◠‿◠) Himekaji. 21 yrs old. Asian. Filipino girl. Born July 29. My personal blog. Started 9.23.11. Just living life sweetly.
My askbox will remain open for now. I check the tag #rucykitty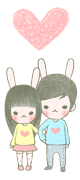 Art Blog
Personal
Pinterest
My Anime List
Goodreads
Reading List
♥ Recommended Manga (◕‿◕✿) ♥
Rucy
has read 0 books toward her goal of 50 books.
2014: kpop's worst year yet
aquarel on paper
I WAS WATHCING PORN AND MY MOM CAME I N MY ROOM WITHOUT KNOCKING SO I SWITCHED TABS TO THIS FUCKING IMAGE AND I STARTED LAUGHING SO HARD I HIT MY TESTICLES AND I STARTED CRYING AND MY MOM DIDNT EVEN SAY ANYTHING SHE JUST LEFT
I got some more new plants and found snails in the first pot…
Can't you see my love for you in my eyes?♡♡♡
why do people freak out when they see a part of my bra or my stomach like what did you think was under my shirt?? a tank??? the great wall of china???? popular korean artist park jae sang also known as psy????????
Pumpkaboo lamp (with mini Pumpkaboo plush)

It is tiny and cute and runs on batteries. Perfect for use as a night light!

(This lamp is part of the Spooky Party Halloween promotion at Pokemon Centers in Japan.)
(Source: thelunarkid)
Bruges 16 by pagan-live-style
Yesterday's diary recap: I wanted to punch a horrible person who takes advantage of kind people. #legendofkorra #korra #inktober
(Source: kaoani)
double major in overthinking and worry, minor in night crying 
Dr. Seuss
This changed me
(via reveriesofawriter)
(Source: lsd-soaked-tampon)
Cherry blossoms by pinkpastels