(i'm back again, hello summer)

Nickname is Rucy. (✿◠‿◠) Himekaji. 20 yrs old. Asian. Filipino girl. Born July 29. My personal blog. Started 9.23.11. Just living life sweetly.
My askbox will remain open for now. I check the tag #rucykitty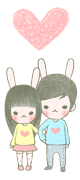 Art Blog
Personal
Pinterest
My Anime List
Goodreads
Reading List
♥ Recommended Manga (◕‿◕✿) ♥
Rucy
has read 0 books toward her goal of 50 books.
(Source: shinj-u)
"I am the cleanest peeg."
(Source: octaedr)
The cutest little booble that ever boobled. 

First time rigging and animating a character in after effects. It was fun! 
baby bear buddies!!!
(Source: nearlyvintage)
(Source: invictoriantimes.blogspot.no)
Remember when Disney had a cute, disabled, poc mermaid?

When i was younger, one of my best friends was a deaf guyanese girl, and her fave princess was Ariel, mainly bc she related to her living without a voice (and her love of swimming)

When this episode aired, she cried and squawked and made sounds that were almost understandable… She saw herself as a mermaid, on tv, with her favourite character of all time

Representation matters, always, no matter what

okay it's hella cool and they actually animated real ASL they didn't just bullshit it oh mAN THIS IS LEGIT SIGN LANGUAGE AND IT'S ACTUALLY AWESOME A+++++++

Not only that, the character was named after and meant to be a likeness of a 2-year-old girl who was a fan of the show. She died of leukemia during the show's first season. 
(Source: cornelia89)
(Source: coalgirls)
NO matter what others think
(Source: vivi-shiba)
(Source: modapop)
(Source: kyarykardashian)
Watching Pokémon on Saturday mornings as a kid
Midori Fukasawa wearing the new Scarlet OP for BABY'S 4th Annual Tea Party
Photos by John Leigh
I think I should just learn to speak what's on my mind more.
Cherry blossoms by pinkpastels