(semi-hiatus)

Nickname is Rucy. (✿◠‿◠) Himekaji. 20 yrs old. Asian. Filipino girl. Born July 29. My personal blog. Started 9.23.11. Just living life sweetly.
My askbox will remain open for now. I check the tag #rucykitty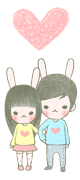 Art Blog
Personal
Pinterest
My Anime List
Goodreads
Reading List
♥ Recommended Manga (◕‿◕✿) ♥
Rucy
has read 0 books toward her goal of 50 books.
(Source: rosy-lili)
When I spilled coffee over my sketchbook, Ryan said "make Coffee Cat."
(Source: japanesefashionlovers)
The Lady Shaman

I don't want to admit how much time I spent designing those tattoos in large only to shrink them like that and lose all details
(Source: englishsnow)
Sea child by hisaya katagami on Flickr.
(Source: shiawaseyo)
This is just the right size to print off as a business card! If that's the sort of thing you might need in your life. Lord knows I do.
(Source: apprenticenecromage)
(Source: paginasencadernadas)
Here's my shopping haul from Japan! (Missing from the picture: doraemon manga volume 1, Hello Kitty handtowel and earphones.)
(Source: baesil)
Cherry blossoms by pinkpastels