(i'm back again, hello summer)

Nickname is Rucy. (✿◠‿◠) Himekaji. 20 yrs old. Asian. Filipino girl. Born July 29. My personal blog. Started 9.23.11. Just living life sweetly.
My askbox will remain open for now. I check the tag #rucykitty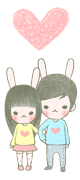 Art Blog
Personal
Pinterest
My Anime List
Goodreads
Reading List
♥ Recommended Manga (◕‿◕✿) ♥
Rucy
has read 0 books toward her goal of 50 books.
Japanese mushroom library, Kyoto botanical gardens.
(Source: windwrinkle)
They make sounds
Miniature pond by Pia Becker
(Source: facebook.com)
(Source: japanesefashionlovers)
(Source: kotanikiito)
(Source: dailyanimals)
vintage lace cookies by sweet tiers
(Source: nihophoenix)
Ksenia Tolmacheva's fairy tale photography

It's no secret that Russia is home to some of the world's most beautiful women, and photographer Ksenia Tolmacheva wanted to stand out among the many photographers in Moscow who take photos of models and brides at weddings, so this year she took on an ambitious photo project to portray a world of magic and fairy tales in order to promote her work. Her web site is: http://www.muza.pro

I WANNA DO A SHOOT LIKE THIS
I just posted my review on this cutie now! Please check it out! ; w;
http://fetsu-chan.blogspot.co.uk/2014/03/fetsus-deedeegood-review.html
(Source: swk28)
wow
(Source: lifecosplay)
Cherry blossoms by pinkpastels