(i'm back again, hello summer)

Nickname is Rucy. (✿◠‿◠) Himekaji. 21 yrs old. Asian. Filipino girl. Born July 29. My personal blog. Started 9.23.11. Just living life sweetly.
My askbox will remain open for now. I check the tag #rucykitty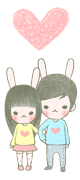 Art Blog
Personal
Pinterest
My Anime List
Goodreads
Reading List
♥ Recommended Manga (◕‿◕✿) ♥
Rucy
has read 0 books toward her goal of 50 books.
Hello, if you are ever sad, just look up and picture Naruto telling you to believe in yourself.. Because you are strong, live on and dream big.
(Source: twitter.com)
Pokemon - Misty Cosplay by Zeek

Photography by Beethy, E, and Jadeabella
by sarah liu
(Source: stacojiu)
nibr4shi)



one of my favorite things about robin williams is that when he was filming "one hour photo" there's a scene where he offers a boy an action figure from the store he works in, and robin williams asked the director if he could pick the toy and he fucking brought in his own evangelion figure and somehow the director said yes, even though there's no way a store like that at that time would have a toy like that
iWAS LOOKING EVERYWHERE FOR THIS POST

FIRST EVER ACNL POST I REMEMBER
(Source: kanayastrider)
Modern teenage Kainora leaning against the air because I'm so legit get on my level

Adorable and exquisite!
i like how i'm not even remotely phased by anyone's url anymore like oh look at this adorable kitten that satansbloodsacrifice reblogged from 1d-lives-inside-my-actual-vagina
mofutans
2014_02

石垣島

竹富島
お月様
(Source: creepy-cute-doll)
It's called l o v e.
(Source: pentragons)
Cherry blossoms by pinkpastels